About Me
Hi im Breena and i've been psping for just about 10 years now.. I have been writing tutorials for almost 8. I am also a mother of 2 wonderful lil guys ages 8 and 6.
View my complete profile

Blog Archive


Monday, February 21, 2011
Happy Early St. Pattys Day! I'm not Irish but my hubby and my kids are and well I figured i may as well write one up since I looves the tube LMAO!
Ok here you are Irishman's Philosophy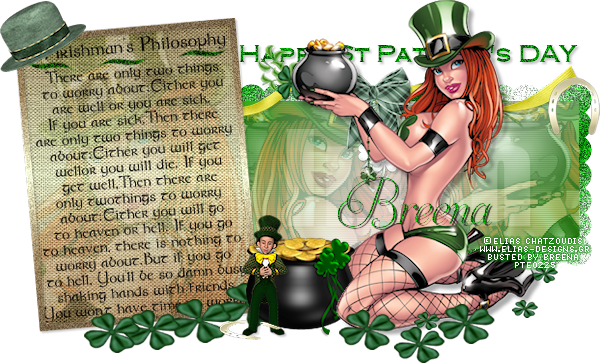 you can find this tutorial
HERE